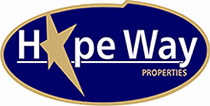 Hopeway Properties Ltd have been going for over 45yrs and have many commercial units to rent ranging from MOT garages, office space, car wash premises, vehicle repair workshops, yard space, shipping containers, car sales sites and a town centre retail space. Covering the Crowborough, Heathfield, Horam, Vines Cross, Hailsham and Hellingly area.
Our residential properties to let consist of 1 and 2 bedroom flats located in Crowborough town centre but benefitting from their own parking, a 4 bedroom semi detached chalet bungalow on the outskirts of Hailsham and a spacious 5 bedroom dwelling five minutes from Heathfield.
All our properties are manged by ourselves from doing the viewings, paperwork to any repairs that need doing. You will always be dealing with us the landlord no middle person.